TRY BASEBALL
Part of the success in Try Baseball is the warm friendly welcome the new players to the club receive from our junior players.
If you are a Comets junior and would like to come and help at Try Baseball, please let us know. We'd love to see you there.
Any Queries please send an e-Mail to registrar@comets.org.au and we will get in contact with you.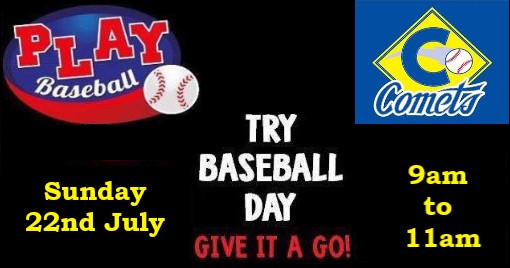 Location:
Comets Baseball Field - 105 Soldiers Road
Date/Time:
Sunday, 22 July 2018 - 9:00am
© 2011 Comets Baseball Club Inc
. Design by
GongOnline
.