Game Day
Always assume that games are on unless you know otherwise.
There is now a new process, you can now get up to date information about ground closures.
Download – TEAM APP (Apple Store & Google Play)
You can join the following groups: CSJBA, CSMLBA & STGBA and receive update notifications as soon as the association posts an update.
Notifications can be for any of the following: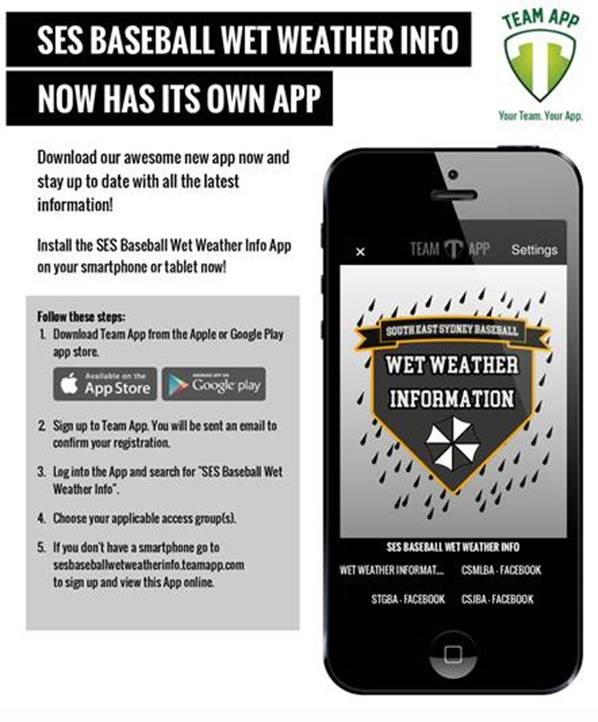 Training day/nights:
Check with the Sutherland Council's recorded message – wet weather line on 02 9710 0105